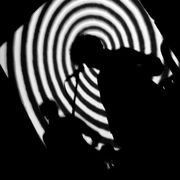 Biography
Edit
Jasper Milton, Finn Vine, Owen Dyke and Ed Harper, were all bought up on a commune in near Diss in South Norfolk. A rich breeding ground for creative types from the 1970s onwards, Jasper was in The Ouagadougas during the mid to late 1980s, who performed all over the place.
Personnel
Edit
Finn Vine - vocals/guitar
Jasper Milton - guitar
Taxxi - keyboards (until 2008)
Poppy - Keyboards (from 2008)
Owen Dyke - bass
Ed Harper - drums
Ad blocker interference detected!
Wikia is a free-to-use site that makes money from advertising. We have a modified experience for viewers using ad blockers

Wikia is not accessible if you've made further modifications. Remove the custom ad blocker rule(s) and the page will load as expected.