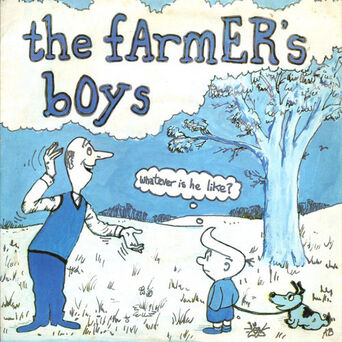 Whatever Is He Like? was The Farmer's Boys 2nd single, and their first on Backs Records.
Released in July 1982 on Backs Records, it reached number 8 in the UK Indie charts.
Whatever Is He Like? was originally titled Funny Old Mr. Baz.
Whatever Is He Like?
I Lack Concentration
Label: Backs Records
Cat No# NCH 1
Released July 1982
External Links
Edit
Ad blocker interference detected!
Wikia is a free-to-use site that makes money from advertising. We have a modified experience for viewers using ad blockers

Wikia is not accessible if you've made further modifications. Remove the custom ad blocker rule(s) and the page will load as expected.