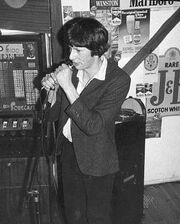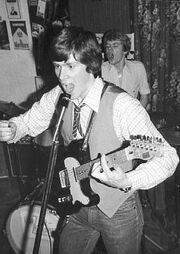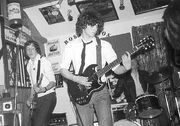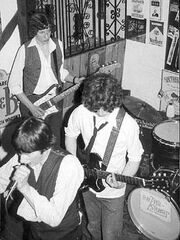 Biography
Edit
Fallen Heroes were a Punk/New Wave band also known as Razor Sharp in an earlier incarnation, they all came from North Norfolk and were a Paston School Band, generally there performaces were confined to the Bosa Chios in St Nicholas Square in North Walsham.
They also played a lively set at a school disco or two and may have appeared at the local community centre. One known gig was 20th December 1979 at the Paston where they appeared with The Outlet. Originally they performed almost exclusively covers of Doctor Feelgood numbers, progressing on to Sex Pistols and so on.
Nigel Tudman was npt adverse to wearing eyeliner at gigs, which in 1979 in rural Norfolk was not only unheard of, but actually quite dangerous.
Post Paston there were various versions of the band going under such names as The Coypus, The Whammy and Conditional Wow!
Personnel
Edit
Nigel Tudman - Vocals
Phil Moy- Guitar & Sax
Trevor Daniels - guitar
Mike Bradley - Bass
Keith Amiss - Drums